Hello,
My name is Crystal. I come from a long line of creative family members. Growing up I took photographs of weddings with my dad, as he owned Crystal Photos.  Through the years I have created various projects with my photos.
This site is being developed to show some of my work, and give you the opportunity to purchase some products. I have created afghans, digital prints into stickers, canvas prints.
To those who have clicked on a link from The Great Florida Cattle Drive Project, you would know me as the lady with the feather in the hat.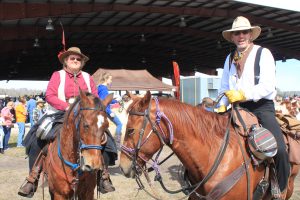 This site has transpired because of The Great Florida Cattle Drive 2016. I will continue to post additional photos this month, the site was launched Jan. 8, 2017. If you attend Osceola Wagon Train and Trail Ride or the reunion ride, please look for my Red trailer. One of the items I will be taking orders for, is the digital print that is displayed on the trailer. I will also do canvas prints. Stop by and say hello.  I will have limited canvas prints (for in your home), and limited digital printed stickers (you can put on your trailer). I will be taking pre-orders at the reunion ride, they are discounted and not charging  shipping if pre-ordered  with payment at the reunion ride.
Yes it is true, Elam and Nic Stoltzfus "Live Oak Production Group, Inc." licensed 42 of my photos and 25 are being published in The Great Florida Cattle Drive Unbroken Circles. I will be receiving my shipment of books there.
Contact me for more information.